Useful Web Tools And Services for developers
Useful Web Tools And Services for developers: LogoAi, 24×7WPSupport, Mobirise Website Builder, Startechup, Taskade, TestingBot, The Gray Dot Company, TheDock.io, Goodie, Total WordPress Theme, Complete SEO, Mailmunch, Unlayer, Flamingo, Kcwebdesigner.com, SEO for Growth, Bloggerlocal.com, Heroic Inbox, Codester, WebDesignAuckland.co, HireJordanSmith.com, DWS, XSTORE, StartupOasis.co, Invoice Berry, BlogHandy.com, RumbleTalk, Litho Elementor WordPress Theme, InstantLogoDesign.com, Brizy Website Builder, WhatFontIs, Lemona Playful Font, actiTIME, Content Snare, Acowebs, WrapPixels Dashboards Templates, RocketHub, 99Robots, Ampfluence, unRFP Design Agencies Directory, Antideo Email Detection API, Jacqueline Elementor WordPress Theme, Kicker Magazine WordPress Theme, Qwery Business WordPress Theme, Creative Tim, Fotor Graphic Designer, Xfive, Moose Photos.
LogoAi is an AI-powered logo and branding maker platform. They help small businesses create professional logos and related branding and automate brand promotion with on-brand social media content.
The best thing about this platform is that anyone can design their logo without having prior knowledge in graphic designing. Just enter your business name and answer a few questions about your brand and you'll be given some professional logo options.
Once you have found a logo you like, the brand center can automatically generate matching branding from business cards to Word & PPT templates that give a completely professional look to your brand.
24×7WPSupport is a one-stop-shop for all your WordPress needs, including professional themes, fixes, website migration, WordPress development, training, support, dedicated hosting, domains, and SSL certificates, etc. They are one of the best and all-rounded WordPress support services out there.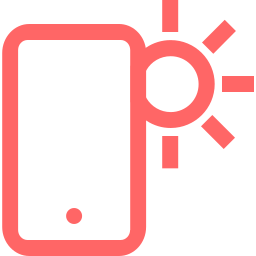 With Mobirise, you will create a stunning website, landing pages, online resumes, and portfolios all by yourself. You can create custom workflows, store and manage data, and customize pre-made templates.
The builder is also loaded with almost 5,000 stunning website templates and tons of pixel-perfect elements that can be added to your website through an intuitive drag-and-drop editor.
If you are looking for an experienced software development team within a suitable budget then you can consider Startechup. It is a startup based in France with a development center in the Philippines.
They will help you with web development, mobile apps development, MVP, and UI/UX Design, among other things.
Taskade is a super-smart all-in-one collaboration tool that you can use to chat, organize, and get things done when working with a remote team. The platform is simple to use, is highly customizable for each project, and it comes with all useful features you want in a professional collaboration tool.
TestingBot is the platform for performing all kinds of automated and manual testing. You can interactively test and debug your websites and mobile apps on a range of desktop browsers and mobile devices as it gives you quick access to over 3200 browsers and physical iOS and Android devices.
A tailored dashboard can help you make sense of all your data in one place without losing anything in the clutter. The Gray Dot Company helps you connect the dots between your data with story-driven visuals so you can make smarter and faster marketing decisions.
TheDock revolutionized how people create WordPress websites. This builder lets you create your very own WordPress website using unique and professional themes.
Goodie is a top-notch web development service that can help you in creating different web products including custom WordPress websites, 1-10-page professional websites as well as email templates.
Total is the WordPress theme that will help you create any kind of website you want in a matter of minutes, even if you don't know anything about coding or web development.
It has a vast library of stunning templates that you can install with one click or customize according to your needs. Plus, it has a smart and intuitive interface.
No matter how high are your SEO targets, Complete SEO has the expertise and experience to help you reach them. Get a free quote and let the platform help you improve your SEO.
Mailmunch is a lead generation and email marketing solution. You can get Shopify pages by Mailmunch and customize your store with awesome home pages, product pages, login/ password pages, and landing pages etc.
Plus, you can also optimize your customer's journey emotionally and professionally and check your abandonment rates to rethink your strategy.
Here you will find everything you need to know about the tips and tricks of email marketing for small businesses. This is a comprehensive guide that will help you create engaging and high-converting emails for your small business.
Flamingo helps remote teams work better together. It enables you to manage Video calls & video conferencing, synchronous communication, leave management, HR & operations, project management, screen sharing and screen recording, and time tracking, etc.
Kansan Web Design & SEO is responsible for creating stunning SEO-friendly websites that rank high in search engines and convert without effort. All their website designs are unique and close to what customers need for their businesses.
Podcasting is the tool that everybody will use in 2021. Going as a guest in awesome podcasts helps you heavily improve your personal and business brand, create links, and even make sales. This page allows you to find out which are the best podcast booking agencies so you can pick the right one for yourself.
It is a blog focused on promoting small or family-owned businesses through valuable and comprehensive reviews. You can get all kinds of information about small businesses in your locality along with how-tos and special announcements etc.
Heroic Inbox is a smart WordPress plugin that lets you manage customer support and emails directly from your website interface.
Codester is the marketplace for PHP scripts, app templates, themes, plugins, and much more. There's also a 'Flash Sale' section, where hugely discounted items are sold.
AMG Web Design Auckland has 20+ years of experience in crafting stunning websites and logos, helping companies with SEO, digital marketing, web hosting, photography, and much more.
They work with companies of all sizes and industries, from New Zealand, the United Kingdom, and Italy. What's more is that starting with Black Friday and until the end of 2021, they offer a 20% discount.
Hire Jordan Smith is a Tulsa web design company with many years of experience producing professional websites for businesses of all shapes and sizes all over the United States.
Whether you're a law firm or service company hoping to attract more clients, a blogger seeking to increase your online presence, or an eCommerce store looking to increase sales, Hire Jordan Smith can work with you to create a strategically built website that will help you reach your digital goals.
DWS is a one-stop agency that will help you with high-quality services in the area of web design, web development, SEO, and pay-per-click advertising.
XSTORE is a highly customizable WooCommerce theme that is loaded with everything you need. It features 100+ shop designs, tons of stunning elements, an easy drag-and-drop builder, and an intuitive interface.
Startup Oasis has vast experience in helping startups of all sizes and industries launch minimum viable products in a matter of weeks. You can visit the Minimum Viable Product Package page to understand more about Startup services and pick the package that works best for you.
InvoiceBerry is professional invoicing software that was built specifically for cleaning businesses. You can use it to create professional invoices, track payments and expenses, and craft professional reports.
Bloghandy is one of the most innovative ways to launch a blog on your website. With only a few lines of code, Bloghandy will embed a stunning blog on your website, that too, instantly.
RumbleTalk will help you engage your website audience by launching live events and Q&A sessions.
Litho is a premium WordPress theme that is easy to customize, is lightning fast, secure, and it is loaded with stunning templates.
Instant logo design is an online logo maker that's extremely easy to use. Just type in your business name to get logo design ideas instantly.
As you shortlist the design ideas you like, the logo maker will learn from your selection and generate more designs to your liking. If you need a simple and creative logo, be sure to check out this instant logo maker.
Brizy is a simple and feature-rich website builder. It is ideal for non-techies who want a professional website for their business. It offers an array of powerful elements, colors, fonts, layouts, and much more.
WhatFontIs is the most efficient font finder in the industry, used by millions. It helps in identifying fonts from images for free and without asking for your contact details in under 60 seconds.
Upload the picture with the font you want to identify and follow the three easy steps to get all the information you want including the name of the font, if it's free or paid and the price, and the download link. There are also 60+ free and paid font alternatives on the website.
Lemona is a beautiful hand-drawn playful font for displaying headings and titles. It's ideal for projects that require fun and cheerful designs. It is also pleasant to read on-screen without strain.
actiTIME is a time-tracking tool that most international companies use when working with virtual teams.
Content Snare is the best tool to gather information from your customers without the hassle of sending tons of emails and follow-ups.
One of the easiest ways to engage your audience is by using a wishlist feature on your store that creates a personal experience.
The recent plugin from Acowebs, WooCommerce Wishlist, is a WooCommerce plugin that helps to engage your audience on the store by allowing them to add products to the wishlist.
You can create a wishlist that your visitors can use to show what they're interested in. Then, when they're ready, you're able to send them notifications about discounts and sales on the items they've added to their wishlist.
WrapPixel offers some of the best premium admin dashboards templates in the industry. These dashboard templates are minimal, flexible, customizable, and responsive, helping you create stunning web applications.
RocketHub is a terrific resource for startups and developers looking for content and software. Their goal is to help customers and partners save money and make money each day.
There is more to Facebook advertising than just pushing buttons on the Facebook dashboard. 99Robots help you create professional Facebook adverts in minutes.
They have over 25 specialists on the team including copywriters, graphic designers, developers, and account managers. This team works together to provide a successful advertising campaign.
It's hard to keep up with all of the latest Instagram trends. There are so many tools out there that you can use to grow your account, but it takes time and effort to do everything on your own!
Amplfuence creates content for you and also manages your social media accounts, which saves much of your time and money.
Whether it is graphic design, UI design, product design, or any kind of design needs, you can use unRFP to find the best design agency for your needs.
unRFP hosts a large list of trustable global design agencies, complete with detailed profiles, portfolio and authentic customer reviews.
Disposable email addresses have always been a concern for website owners as they cease to exist after a small period of time and the emails sent to the email address bounce.
Antideo's email validation API checks for disposable email addresses in real-time to block those being submitted through the forms.
Jacqueline WordPress theme is a perfect choice for building spa and beauty websites. The theme is made with the Elementor page builder and includes lots of handy customization options, which let you update your site with the desired look and feel.
The fully responsive layout of the theme makes your site's content look stunning on the screens of handheld and desktop devices. The theme features multilingual and RTL support, which lets you create a multilingual website with ease. Flexible theme options let you modify different sections of the theme without touching a single line of code.
Kicker WordPress theme is the ultimate choice for everyone looking for a feature-rich solution to launch a blog or an online magazine. It's a versatile solution suited for a range of topic-specific websites, including sports, entertainment, business, finance, lifestyle, gaming, movies, and other types of websites.
The fully responsive layout of the theme is optimized for lightning-fast performance on all desktop and handheld devices. It features a fully editable layout, which you can modify in the drag-and-drop interface of the Elementor page builder. Gutenberg is fully supported as well.
Qwery WordPress theme is a multi-purpose web design that is suited to be used for a wide range of personal and corporate websites. It's a feature-rich solution that includes 60+ stunning demo skins, which you can import to your site in a few clicks.
The theme is well-documented and features free lifetime updates. Every update adds several new demos and functional elements that will come in handy for you during its customization.
Besides, applying the needed changes to the theme can be easy due to its integration with the Elementor page builder.
Creative Tim is a highly popular platform from where you can get high-quality UI Kits, admin dashboards, and much more.
Fotor is a graphic design tool that will help you craft engaging and high-converting Instagram ads, create posters, design templates, and much more.
Xfive has 15+ years of experience in helping companies of all sizes and industries with high-quality services including launching a digital product, crafting a WordPress or/and e-Commerce website, and coming up with marketing strategies for your business.
Moose is a massive stock of consistent stock photos and quality visuals in their work. Here you'll find diverse models of different ages, nationalities, and body types, photos of various objects and backgrounds, and photos with transparent backgrounds. All the photos are searchable by keywords, tags, and categories.